Introduction
Many of us can testify to that fear that hearing about nurses or seeing nurses created in us while we were kids. It used to be a really tough tug of war between us and nurses then.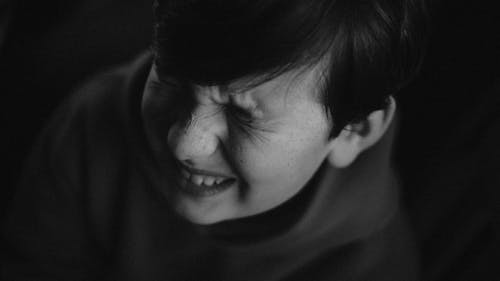 Back then we would express our fear of needles or injections using cues or non verbal statements to our parents and it always seemed as though our parents chose not to understand. This in the real sense, establishes that children are indirectly afraid of nurses as a result of their direct fear for injections.
Have you ever wondered how these nurses manage to handle those situations well, trying to calm us down and with great smiles on their faces? Have you ever wondered why some never even bother to look at you or pat you to calm down before they injected you with those short looking needles? Have you ever wondered why nurses, despite their busy schedule and non-stop movement round the hospital still care for us and ensure that we get well?
These individuals are great beings that are worth celebrating. They have not only dedicated themselves to their work, but have also sworn their lives to take care of those who need care and be frontline warriors for us.
In this article, we will explore the identity of nurses, a brief history of the national nurses week, the importance of celebrating and appreciating nurses, best gifts that we can give to them to appreciate them, as well as look at how we can support nurses in the future.
Table of Contents
Who are Nurses?
A closer look at these superheroes in scrubs will bring us to a deeper understanding of who nurses are. If I were to ask a young child to tell me who nurses are, I bet he or she would say "people who wear white gowns and a kind of white stuff on their heads in hospitals". He or She is also most likely to refer to them as people who give injections to us in hospitals. Well, there is more to nurses than we can see. When you ask them what they want to become in the future, a lot of kids are most likely going to name professions like Lawyers, Engineers, and Doctors especially. Many of them would point to being a nurse because they feel that nurses are subordinates to doctors. This is a BIG FAT LIE.
Nursing is a very noble profession. It is a profession that requires intelligence, perseverance, attitude, communication skills, teamwork, networking, critical thinking skills, problem-solving skills, professionalism, empathy and conflict resolution. It is not a profession that only requires you to know all about medicines and medical vocabulary or even a degree in it. All these are necessary and important, but far more important are the underlying soft skills stated above.
---
According to the Merriam-Webster Dictionary, Nurses are "licensed healthcare professionals who practise independently or are supervised by a physician, surgeon or dentist and who is skilled in promoting and maintaining health." This definition, does nothing but scratch the surface meaning of who a nurse is.
"Nurses are the heartbeat of healthcare,"

RN and author Shantay Carter
Their work or job definition is at the heart of the healthcare system.
A nurse is an educator who teaches medical knowledge and concrete skills to laymen.
Nurses are counsellors who build relationships with patients that other health workers or physicians rarely get to experience.
They are also a chemical catalyst and not just intermediaries between doctors and patients, but also have a vast knowledge of medicals.
As a matter of fact, nurses are advocates because they have a better understanding of their patients better than any other person and would go all out for them in ensuring they get good medical cares. They are confidants, who despite their interpersonal relations with other patients and co-workers alike, still have to maintain and uphold the privacies of their patients.
Aren't these people great?
National Nurses Week History
Even without a pronouncement that nurses be celebrated on a particular day or week, nurses should be celebrated daily because of their tireless and selfless service to humans. This is a brief history of how the nurses week came into being below:
1982 In February, the ANA Board of Directors formally acknowledged May 6, 1982, as "National Nurses Day." The action affirmed a joint resolution of the United States Congress designating May 6 as "National Recognition Day for Nurses."
1982 President Ronald Reagan signed a proclamation on March 25, proclaiming "National Recognition Day for Nurses" to be May 6, 1982.
1990 The ANA Board of Directors expanded the recognition of nurses to a week-long celebration, declaring May 6 – 12, 1991, as National Nurses Week.
1993 The ANA Board of Directors designated May 6 – 12 as permanent dates to observe National Nurses Week in 1994 and in all subsequent years.
The Frontline Warriors
Imagine your nurses as warriors, not just warriors, but FRONTLINE WARRIORS. Look at the picture and compare how as these soldiers are at the frontline of a war, not knowing what would happen to them in the next second, not knowing if they'll get hit by a bullet in the next meeting, but still fighting assiduously for the course that they have sworn to and believe. Think about it…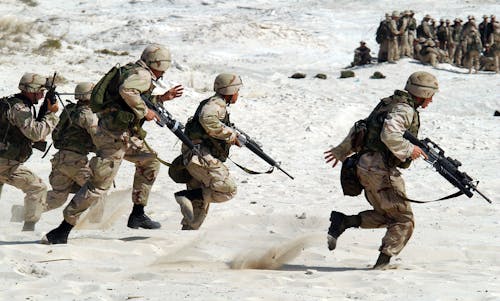 Nurses are always dressed very beautifully, but have you ever taken time out to think about what they face as nurses? Nurses have to care for everyone. I mean everyone.
They are the ones who come into first contact with people infected with all sorts of diseases. They have to risk contacting any of these diseases just because they want to care for people. A very recent case is the COVID-19 pandemic where nurses and other health workers had to face this new and undetermined disease heads up, just because they want to save lives.
Do you read the news? Do you knw how many of these nurses and health workers lost their lives to contacting diseases they could have avoided if they were safely in their houses with their family and close friends.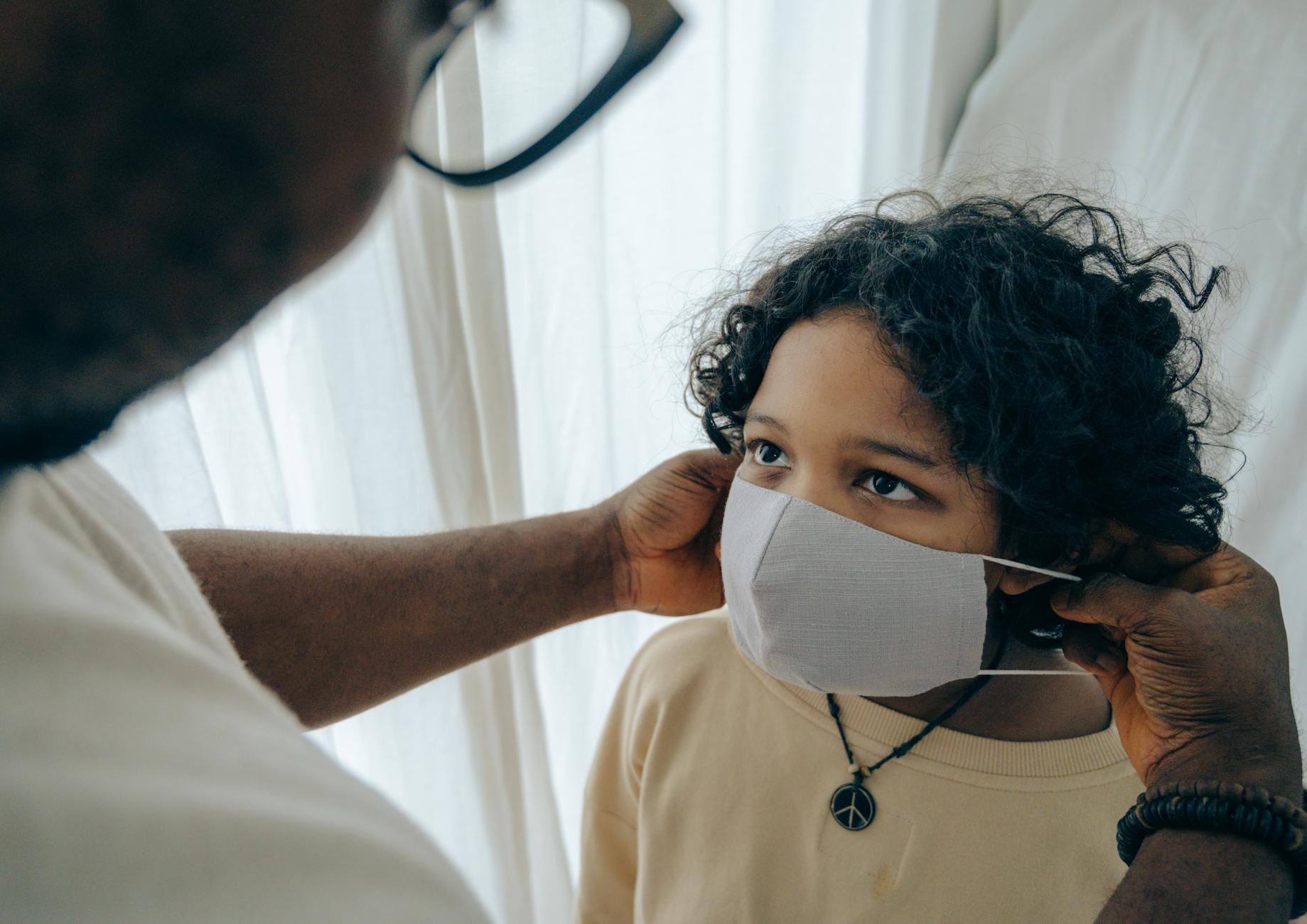 But they couldn't stop caring. Yes, health workers are getting infected too and dying, but these ones would rather die than see the whole world crumble and break into pieces. Nurses give themselves to their profession, their totality, their social life and everything they can ever have.
Why Should We Celebrate and Appreciate Nurses?
Every week should be nurses week. As a matter of fact, nurses should always be celebrated. Here's why:
1. They went to and survived Nursing School
There's no sugar-coating this but in the real sense, nursing school is TOUGH. Not anyone is just admitted into a nursing school in the first place. The standards are very high. They have to go through series of training and seminars whilst still trying to live a normal life like every other student. Nursing school takes away everything that is called socials in their lives and they barely have time for themselves.
2. They are at the frontline of care
Nurses are the heart of any hospital. They are the reasons why patients are admitted. Without nurses, there'll be no one to care for the admitted patients, so they get more face time with patients than any other health worker. They also ensure that patients are comfortable and are well taken care of.
3. They most times receive less recognition than doctors
It's a hard and bitter truth, but nurses are less recognized than doctors. They are like the cast and crew behind the actor and actresses that do not receive their required recognition. Despite this, nurses still carry out their duties as required of them.
4. They are Selfless
Nurses are selfless. They give their all, time, money and devotion to their oath. Whatever nurses do, they do it to give back to others and enrich their patients' life. They are the real definition of selflessness.
5. They are first hand witnesses of sicknesses and deaths
For a larger percentage of their lives, nurses are first-hand witnesses of severe sicknesses and death. This on its own can cause nurses to live depressing lives but they keep on going instead. Nurses try their utmost best to save their patients. However, there are times when seeing their patients sufferso much or even having to deliver news of death to families and friends can be challenging. They possess an inner strength that is spectacular.
6. They are first hand witnesses of joyful news
As they are witnesses to bad things, so do they also find joy in delivering great and joyous news to their patients.
7. They Sacrifice Nights, Weekends and Holidays
Nurses are sacrificial. People fall sick at any period or time of the year, yet nurses do not rest. Their main priority above all other holidays are their patients. The always put their patients first and are ready to take in whatever each they brings because of their passion for their work.
Best Gift for Nurses
Nurses are like our mothers. They nurture and care for us like our mothers do. There's no amount of gifts that we can give to them that will amount to the sacrificial life they have and are living. Be thoughtful and give them thoughtful gifts from time to time.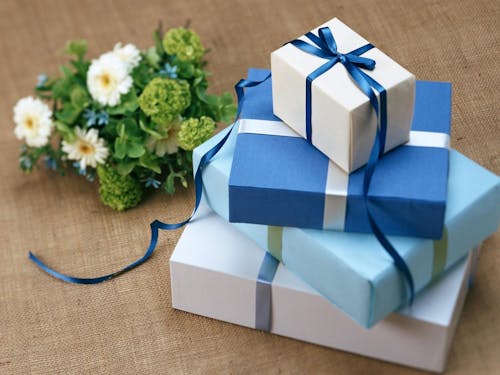 Buy them gifts with love and let them know you value and appreciate their dedication, devotion and sacrifices towards their proud profession. The thought behind every gift surpasses the weight of the gift. Put a smile on a nurse's face today and warm their hearts.
Read: Gift Ideas for Your Loved Ones This Season
Conclusion
Nurses are awesome beings. Everyone, including doctors, teachers, engineers and so on, should appreciate the efforts of these ones in caring and ensuring we always get back on our feet.
---
Today, we at TMO declare that we love all nurses and appreciate their efforts in keeping us healthy. Well done to our FRONTLINE WARRIORS.